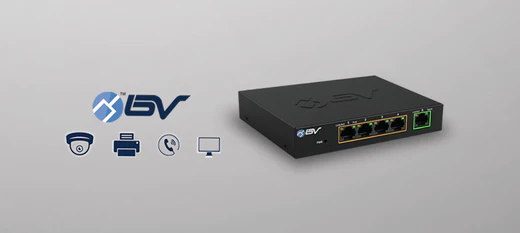 PoE Standards: 802.3at or 802.3af?
802.3at or 802.3af? At first glance it can be easy to miss the difference between the two specs. We all know that there is already so much more jargon to understand. But if you pick the wrong one for your set up you may be left scratching your head and wondering why only half your devices are powering up.
What is the difference?
So, what is the difference? Well, we could get into the history of power and communication standards, but that would be long, boring, and probably would leave you with more questions than answers. So, let's just look at the real difference… Power! With 802.3af (PoE) you get 15.4 watts delivered from each port, with 802.3at (PoE+) you get 25.5 watts per port.

Alright, that's the difference, but what do those numbers mean to me? Generally speaking, 802.3at and 802.3af is cross-compatible. But if you are powering up basic devices, you probably only need PoE. This includes things like basic VoIP phones, Wireless Access Points, and fixed lens security cameras. If you have devices that may require higher power, consider getting a PoE+ switch. This may include Video Phones, PTZ security cameras, access control, among others. Our recommendation is that if you are unsure of your needs lean towards PoE+, these switches won't send more power than required by the device. As a result, they will keep it safe, and give you room to grow in the future. It may cost you a few dollars more today, but as your needs grow it will lead to long term savings.
Our Products and Services:
For more informative content, product demonstrations, and expert tips, visit and subscribe to our BV Security YouTube Channel. Stay up to date with the latest advancements in security technology.